The best way to track TikTok content.
Pentos makes it easy to measure account growth and content engagement. Export your data and take it wherever you need it.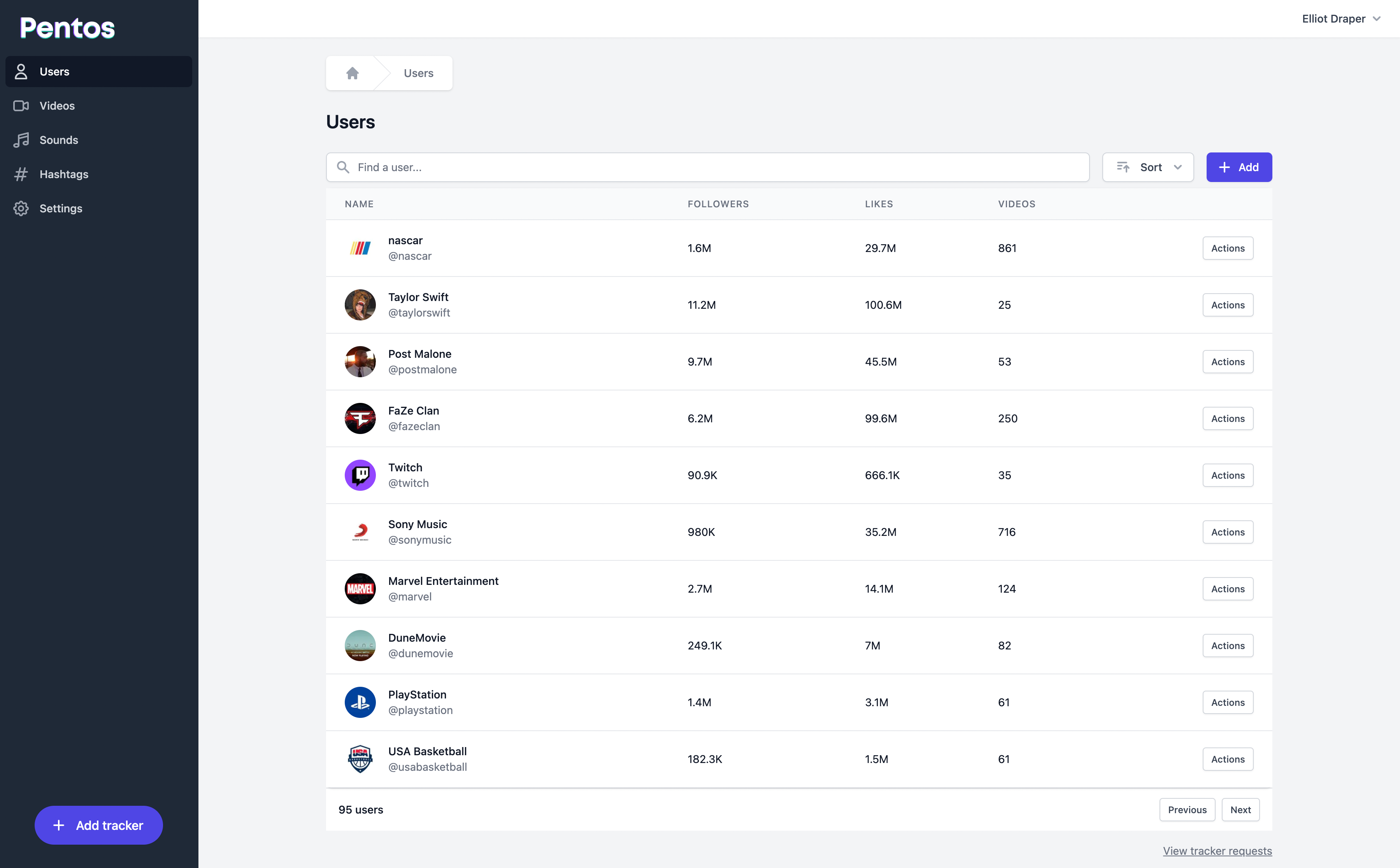 Trusted by companies around the globe
Pinpoint trends across TikTok.
Stand out while staying ahead of the competition.
Analyze Users
Track followers, likes, and comments over time. Keep an eye on multiple accounts in one place, including competitors.
Monitor Videos
Record how many views, likes, and comments a video gets. Compare videos against each other to benchmark virality.
Count Sounds
Track use of songs and sounds across all TikTok content. Monitor how often a song is being posted and how many total plays it has.
Measure Hashtags
Follow use of hashtags over time and see aggregated data across all videos. Identify broad trends and engagement with campaigns.
Keep an eye on the competition
Pentos lets you track anything happening on TikTok, including your competitors. Benchmark yourself against your peers to know how you are really performing.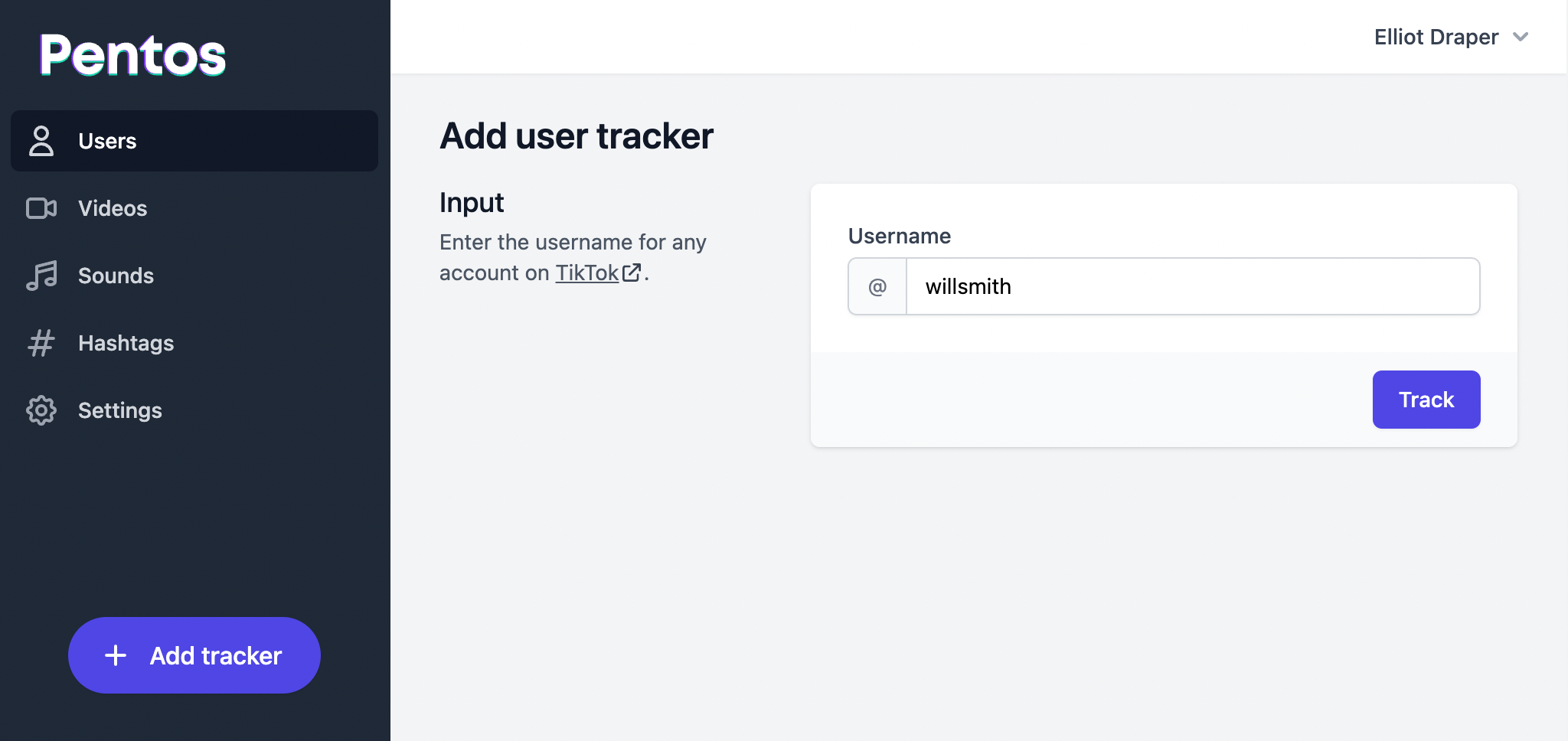 Measure progress over time
No more 90-day limits on your data! Now you can keep your trend graph doing what it does best – growing!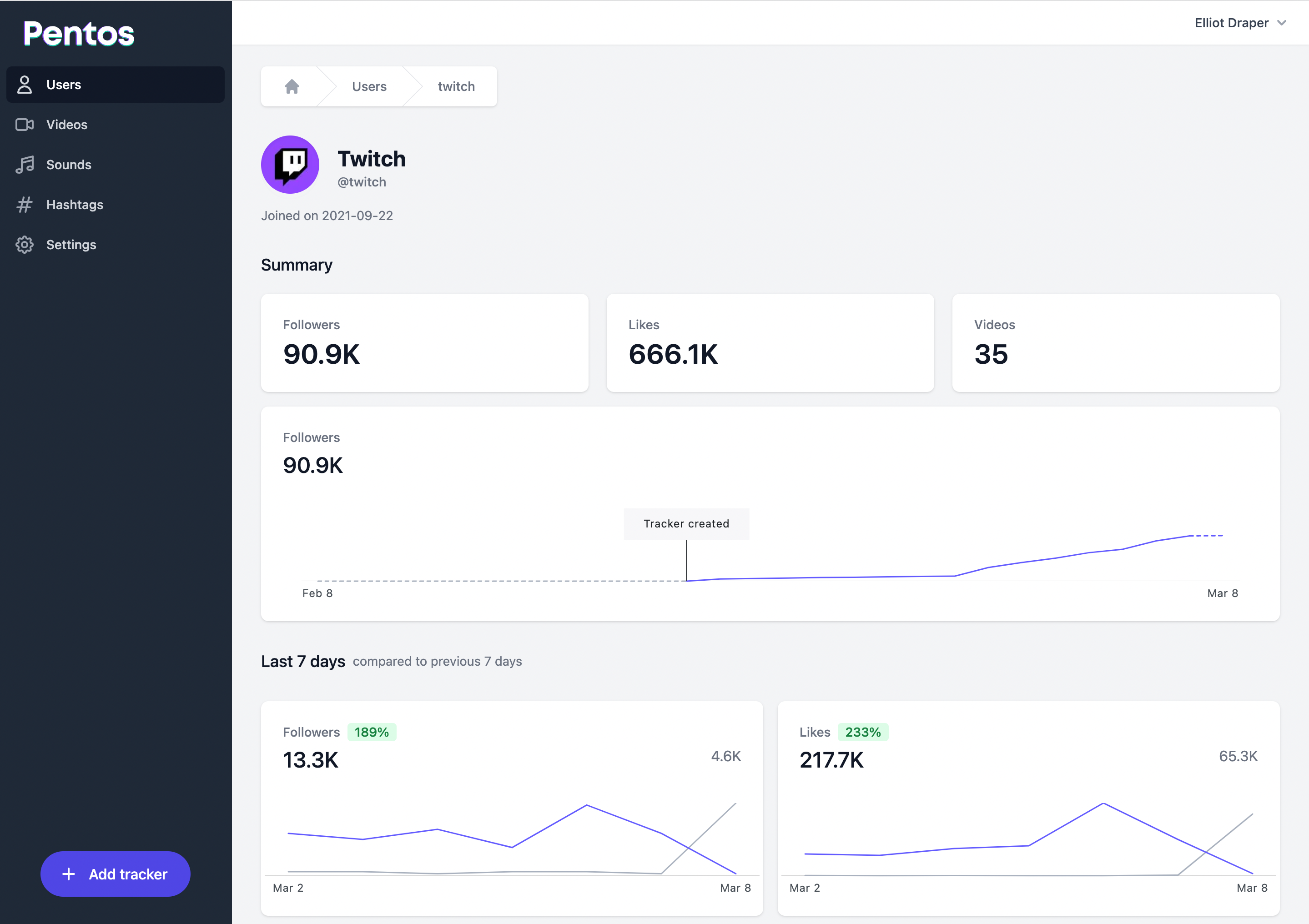 Take your data with you
Export your TikTok data to CSV or excel format for easy use. Need a direct integration? Contact us for a custom data connection.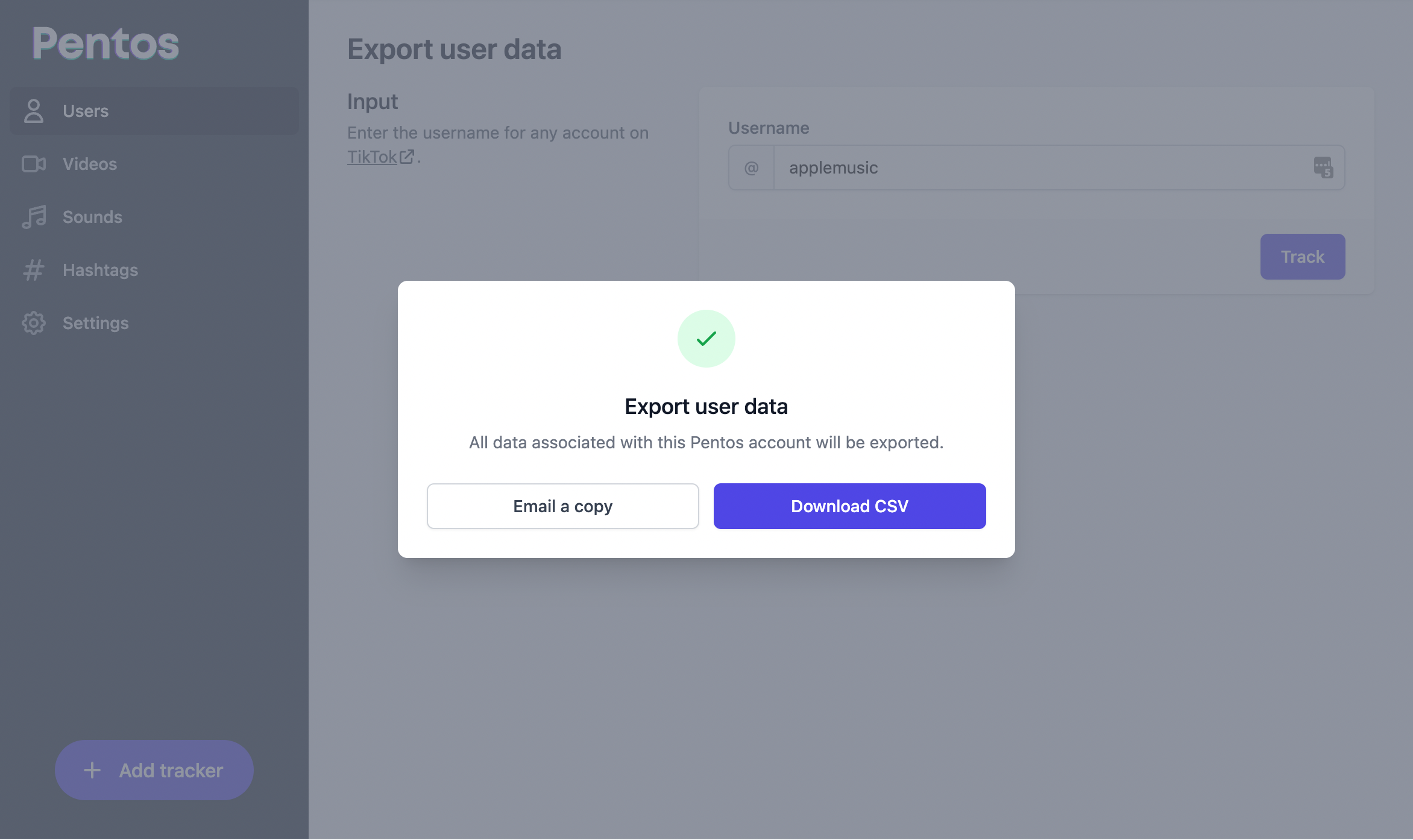 Why keep scrolling?
Start tracking TikTok today.