The Pros and Cons of Tiktok
You've heard about TikTok, the new popular social platform in town! With over 1 billion monthly users, its the fastest growing social network. Now, how do you act on this?

TikTok has incredible potential for marketers! The reason being its popularity amongst the Gen-Z and millennial demographic.
However, despite the potential, many people are unsure about how to approach this app for marketing purposes.
In this blog, we'll weigh the pros and cons of using TikTok to market your brand before you decide to invest in it. Take a look at them and decide whether this video sharing app fits your brand and marketing strategy.
You are a musician? Then there is no point to read the article, you would be better served actually posting your video on TikTok right away.
Musicians are the ones crushing TikTok right now.
The Benefits of TikTok for Brands
Exposure to Billions of Users for FREE
Like other social media networks, TikTok too does not charge a fee to sign up and post content. And with a whopping 2 billion downloads, TikTok is getting more action than Facebook, Instagram, and Snapchat.
The platform offers you one of the largest social media audiences on the market. Which means you can post whatever you like, whenever you want, and it stands a great chance to be seen by billions of people without a single dollar spent on ads.
Reach New Markets
TikTok has a reach in 155 countries and is available in 75 languages – the majority of its users are in the US, India, and China. This diversity offers you a chance to expand into new markets. With such a wide range of languages available, you can create effective targeted ads that resonate with regional audiences around the world.
Note that at first TikTok will test your content on local audiences, and then spread it all across the globe!
TikTok is Mobile-first
This is the decade of mobile, we aren't debating that. The number of mobile users across the globe continues to grow while attention spans decrease.
TikTok is particularly enticing, showcasing micro-videos that are easy to watch on mobile. The content on TikTok is mobile first, it is fast and snackable – just what we need now.
The way this app is built, users can create 15 to 60 second videos – the ideal content mobile users prefer to consume, before getting bored or losing attention.
Produce Authentic Content
Authenticity is the key to impress millennials and GenZ's. When you keep things real and genuine, you make your buyers more likely to believe that your business does more than just sell products.
Doing this might seem tricky, but focus on the story you are trying to tell. Key in on narratives that show your business going beyond sales and emphasize the human element.
In a nutshell, authentic content attracts quality leads, you can leverage content creators who have influencial power to make a name for your brand.
Target Younger Audience
Since its inception, TikTok has had its eye on the young consumer.
The app understands that young people use social media the most, and this has directed most of its features and campaigns. And very quickly, TikTok became an application younger audience are addicted to – a large chunk of their users are in their late teens and early 20's.
And since young people account for about 40% of buying power globally, this is an audience you cannot afford to ignore.
TikTok Can be Time-saving
TikTok strategies limit the time and resources you need to create your videos.
TikTok does not require high production videos. The best content is shot on a phone with a relatable video of everyday life.
Extra emphasis on making your content personal and relatable.
Not enough time to do this yourself? Team up with established content creators and they can help create quality content on your behalf.
Ease of Brand-influencer Collaborations on TikTok
Frankly, the video-sharing app is exploding with opportunities for brands. And while Gen-Z uses this platform to showcase their creative side, brands are also making their presence known.
Influencers have been proven to work on Instagram (although prices are skyrocketing). The same pattern follows with TikTok Influencers.
TikTok influencers are not yet overwhelmed with proposals like they are on other platforms. This results in lower cost videos that are creative and very flexible with brand partnerships.
If the influencers put out content in a meaningful and captivating format, consumers are known to engage with branded content.
Brand Awareness in a Creative Way
TikTok is quirky by nature. You cannot expect to stand out if you are putting out status quo content.
A simple paid ad or sponsored instagram influencer post might not cut this fast-paced app. You can use it more for brand awareness rather than generating leads.
The trick is to leverage the TikTok creative functions like: duets, reactions, challenges and original songs to engage a younger target group. The most successful creators are putting out high volumes of videos, even if the content looks home made.
Creative content is heavily supported on TikTok. Showing off a lighter side to yourself through funny and engaging videos, challenges, and creative content.
Global Audience Impressions via TikTok
Why limit your audience to your own target circles when you can cater to viewers around the world?
If you are not limited to your local geography, use TikTok to make the world your target audience.
Tiktok helps with this organically. After content does well in one geography, TikTok will feature that content across the globe.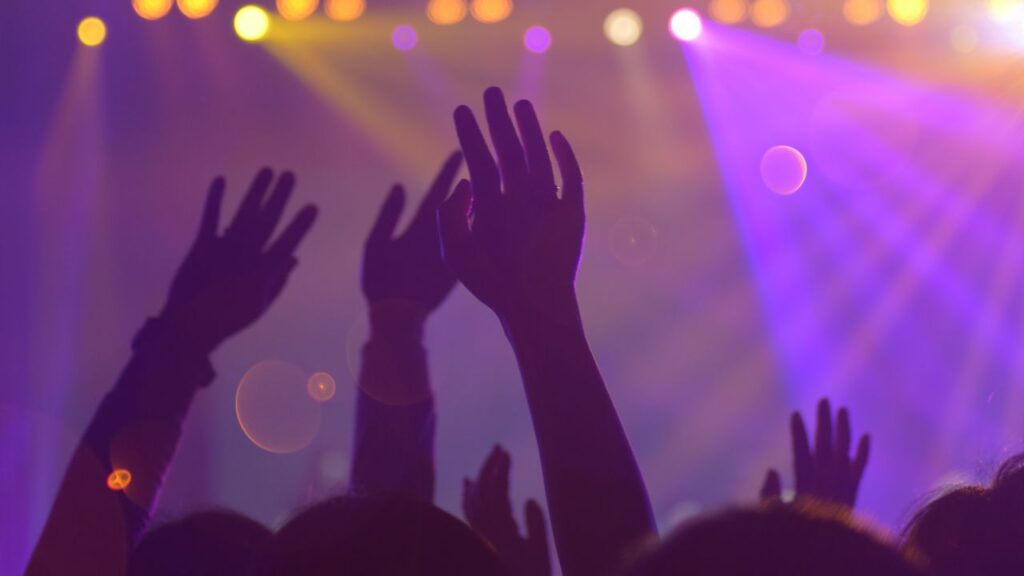 The Downsides of using TikTok for Brands
TikTok is most popular with the younger generation
TikTok is getting more mainstream, but don't come to TikTok to attract customers over 40 years old.
TikTok is mostly used by 16 to 24-year-olds. Remember that TikTok is popular with social media influencers because it helps you create mostly comical lip-syncing videos to the latest pop tracks.
If your target demographic is over 40, then you might have a problem in connecting with your audience via TikTok. And If your consumer base is over 50, then don't even bother.
The Reputation of your Brand
Due to the kind of content that gets published on TikTok (usually comical), you might want to be a bit more careful using the app for business.
You can accidentally attach an unprofessional label to your business by not matching your audience's interest. This, of course, depends upon the content you create for your brand. Multiple content consultancies have popped up to help brands navigate this process.
It'll be hard to figure out what type of videos you want to create while also making sure it fits to be on TikTok. This could result in wasting a lot of valuable time for your business.
Censorship Risk
Owned by a Chinese company, TikTok has been in the news for censoring videos that could stir up the political climate. Since then, the platform regularly removes videos that they find inappropriate, without any explanation.
And TikTok isn't known for its customer service, so you are left in the dark on why your content was censored – which can cost your business a lot of money.
Additionally, TikTok just got banned in India. Is it possible other countries will follow suit? Our advice? Hurry before the window of opportunity closes.
Fading Fads
All good things come to an end, as we saw with platforms like Snapchat.
Right from Facebook, Instagram to Snapchat, every social media channel has been the trend for a while. User acquisition hits an exponential rate. But every climb reaches their plateau.
Similarly, even though TikTok is growing leaps and bounds right now, it will have its slow down too. There will be a time when it will go down at a rate faster than it is growing now.
Influencer Marketing Above Paid Advertising
In paid advertising, social media channels can laser target the audience and brands can push their products/services across with complete control over the content.
In influencer marketing – the brand has to let the influencer have the upper hand in terms of messaging.
If the influencer jumps into any controversy, the brands associated with them will get negatively impacted too. Be especially careful of this!
Creating Consistent Viral Content

Creating content that can go viral is a matter of chance. Even if you go viral once, keeping up with the similar consistent viral posts is a struggle.
Would your firm's image get affected if you can't keep up with the expectations of your newly acquired followers?
Lack of Past Ad Data
Data is gold, TikTok is getting there, but not there yet.
Tiktok, as an advertising platform, is still pretty new. The Facebook Ad Library has ads data dating back to the last decade while TikTok didn't even exist back then.
Brands will have to experiment a lot to get the right fit for themselves to advertise their brands.
Limitation of Content Format
As much as video content is the best performing post on all social media channels, Tiktok has limitations when it comes to text or picture posts.
Almost every other social platform allows posting photos but not TikTok, which limits advertisers' options.
Expensive Ads
TikTok ads are expensive as compared to Facebook and Instagram promoted posts. The average cost of TikTok's ads are:
Brand takeover (5 million impressions) – $50,000/day
In-feed native videos (min 600 impressions – prepaid) – $6,000 and then $10/impression
Hashtag challenges – $150,000/week
Influencer post (with 2.5 million+ followers) – $600-$1,000/post
TikTok isn't the option for cheap and quick viral campaigns. It's premium advertising that requires a relatively high digital marketing budget.
Yes, TikTok might seem like a pretty odd platform to you, but it's your best bet when it comes to engaging and spreading awareness to a younger audience.
So while you brainstorm or film your first set of videos, keep the above tips in mind to create unique and engaging content.