2 Jan 2020 — 2 min read | Posted in Tiktok Trends

| Posted by Cornelia Vaserstein
The top 10 talented cats discovered on Tiktok in 2020
Cats are certainly the most famous animals on social networks, especially on Tiktok.
Every day, they surprise us with talents we did not expected them to have. Then they manage to impose the status of ❤️️ the beloved ❤️️ child of the family !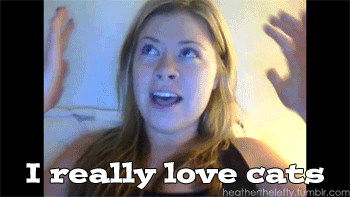 We have selected for you the best of TikTok cats videos with an objective and straightforward calculation.
We took all Tiktok videos in 2020 with the #cats and we passed them in our Viral Evaluator Tool. We only kept the cats' posts, which reached the A score, so we have the best!
We want to thank especially the cat's owners for capturing these lovely moments.
Let's discover the most talented cats on TikTok!
The most elegant cat on TikTok
In its two-tone tuxedo, this beauty belongs to the catwalk for the next fashion week season.
The ZEN Master
Always stay ZEEEEEEEEN no matter what, even if your owner is a **** , this is its mantra.
The cat with the best grimace
And you, are you able to squint?
The stunt champion
Thanks to my natural flexibility, I can spin in the air, she says :D
The singer
An excellent way to communicate with his owner, especially if you want a room service asap.
The smartest cat
Have you ever seen a cat knocking on the door? A cat flap? Not for this little genius!
The hunter
The technique of the polar bear with the precision of the kingfisher serving the lunch right on time!
The gamer
Are we playing at red light, green light?
Pablo Picatsso
What a great lesson in abstract art!
This is the end of our Top 10 talented cats on Tiktok. We couldn't find the cutest cat because we think that all of them deserve this award.